Welcome to Thursday's Child, Inc.
Click to view and save Thursday's Child's Annual Newsletter.
About Thursday's Child
Children love to dream. Their imaginations transport them to places with unlimited boundaries. They can drape themselves in an old blanket and become a super hero....wear a badge and become a police officer....fly down a snowy hill on a sled and become an Olympic champion....
A child's dreams are endless.
Thursday's Child believes in the importance of a child's dreams. For over 29 years now, the Foundation has made sure that children who face difficult illnesses get a chance to realize a special dream, a family trip to Disney World, a computer to help with school work, meeting an inspiring celebrity, or another wish that is as individual as each little dreamer.
Families face not only their new reality of caring for a seriously ill child, but also a staggering amount of bills related to the child's treatment.
Thursday's Child® was created and is sustained by people who understand the importance of a child's dream. Thursday's Child® works with area pediatric specialists, social workers and members of the community as well as the children's friends and families to make those dreams come true.
Whatever the wish, Thursday's Child's® purpose is to make today better for children struggling to survive. Often these children react as heroes and heroines. While they face problems most adults need not cope with, they still are children. Children have dreams.
Q. How is Thursday's Child® different from other wish
organizations?
A. There are several differences.
1. Thursday's Child® is a local organization, supported by local contributors and benefiting local children.
2. Thursday's Child® is all volunteer. It has no salaried staff.
3. It considers and fulfills requests from young adults over age 18, as well as all children under age 18.

Q. What percentage of funds is used for administrative expenses?
A. Thursday's Child's® bylaws limit administrative expenses to 10% of its total contributions.

Q. Where does the money come from?
A. Most of Thursday's Child's® contributions come from individuals. Also very important to Thursday's Child's® success
are community groups and area businesses who initiate and sponsor fund raising events to specifically benefit the organization.
25th Annual Trail Ride
In Honor of Kelly Meier
September 16, 2018


Click image for details!
Montana Silver Belt Buckle custom made for the trail ride!
You Shop,Amazon Gives!
Amazon will donate 0.5% of your eligible Amazon purchases to
Thursday's Child, INC whenever
you shop AmazonSmile.
Contact
Thursday's Child
P.O. Box 95
Mt. Hope, WI 53816

Email noel@chorus.net
Your tax deductible contributions may be sent to Thursday's Child® at the address above.
Thursday's Child's® annual report can be obtained by writing:
Department of Regulations and Licensing Charitable Organizations
Room 281 P.O. Box 8935
1400 E. Washington Avenue Madison, WI. 53708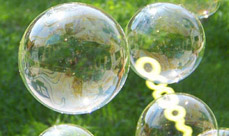 Monday's Child is fair of face
Tuesday's Child is full of grace
Wednesday's Child is full of woe
Thursday's Child has far to go...
(Mother Goose)
Dear Thursday's Child...
"Thank you for your gift of $50.00 per child for JCPenny's. We truly appreciate your generosity. Happy Holiday to you!!"
"Hello. Thank you so much for the gift cards. We are so grateful. God bless you to all. Thank you!"
"Thank you very much for your kindness and generosity with these gift cards. Our three boys were so excited about all of their wonderful gifts. They had a great Christmas. We would not have been able to to give them that without your help. We are truly grateful. Thank you for all that you do and for what you did for our family."
"We would like to thank you for the Christmas gift cards that we got. My kids were very happy and excited. Also I want to say that I have no words to thank all of you for the work of kindness that you do. We wish you the best of this earth to all of you and keep the kids happy. Thank you!"