Executive Director/Secretary:
Noël Ferguson
P.O. Box 95
Mt. Hope, WI 53816
noel@chorus.net
Back in 1983 Noël read an article about a little girl in LaCrosse who wanted to visit her grandfather in Arizona. She did some research, found that there was no wish organization in Wisconsin at that time, and made some phone calls. The most important call put her in touch with UW Hospital pediatric oncology social worker, Andrea Urbon. Interestingly, at around that same time, Ron Thorstad, President of Thorstad Chevrolet in Madison, contacted Andrea with the same interest in starting a wish organization. The three of them put their heads together and came up with a plan, the Foundation's nonprofit status was granted, a Board of Directors was assembled, and the first Thursday's Child wishes were granted in 1984.
Noël is a retired music educator and children's music composer. She literally keeps her hands in music as an accompanist for area schools' music programs and as a WSMA clinician.
She is proud that her music alumni include Angele Buss Walsh, who is a member of our Board of Directors, and Valerie Ackerman Martin, who supervises and guides her students in the preparation of our annual newsletter.
---
President:
Diane Puccetti, M.D.
American Family Children's Hospital
1111 Highland Avenue
Madison, WI 53705
puccetti@pediatrics.wisc.edu
Dr. Puccetti is a Pediatric Hematologist-Oncologist at the American Family Children's Hospital at the University of Wisconsin-Madison. Her work with patients allows her to see firsthand the powerful impact the wishes granted through Thursday's Child have on the child and their family. Dr. Puccetti joined the Board in 1995, and she has been the President since 2012. She enjoys the wonderful spirit of volunteerism that makes up this unique wish granting organization.
---
President Emeriti:
Paul Dvorak, M.D.
DeanCare
1313 Fish Hatchery Road
Madison, WI 53713
paul.dvorak@ssmhealth.com
---
Ronald Thorstad, Verona
Co-Founder of Thursday's Child
President from 1984-1995
---
Vice President:
Susan Hefty, Mt. Horeb
Susan currently serves as the Vice President for Thursday's Child. After sitting in on several Board meetings on behalf of her supervisor, Susan was invited to join the Board in 1995. She became the Treasurer in 1996 and was voted in as Vice President in 1998. Susan can still remember getting teared up at her first meeting, with hearing the stories and having a young family of her own at that time. She was more than happy to volunteer her services to those in need. Her greatest contribution to the organization has been to run the Christmas Program for the past 20+ years, on average helping 200 children per holiday season.
Susan is employed with Stratatech (a Mallinckrodt company) as an executive assistant to the CEO/original founder. She is married, has two children, and lives in Mount Horeb. Susan enjoys spending time with family, traveling, gardening, and trying new recipes.
---
Treasurer:
Steven Maerz, Madison
Steven Maerz has been an accountant for various business entities since 1987, including his current employer, Zander Solutions in Verona. He was introduced to Thursday's Child while working for Ernst & Young in the early 90's and was thrilled to join the Board of Directors in 1996. He has served as Treasurer since 1997 and has been honored to be involved in many wishes during his time on the Board. Serving on the Board for Thursday's Child with such an incredible group of volunteers has been one of the most rewarding experiences of his career.
Steven lives in the heart of downtown Madison with his wife, Sara, stepson George, and their beloved dog, Oscar. They all enjoy getting out and experiencing all that urban living on the isthmus has to offer, as well as traveling and camping around Wisconsin, the Western US, and Canada.
---
Secretary Emeritus
Andrea Urbon St. Paul, MN
Founding member of the Thursday's Child Board of Directors (1983-2022)
---
Director Emeritus:
Ivan Hoffland, Prairie du Chien
---
Directors:
Paul Dvorak, M.D., Madison
Dr. Dvorak recently retired from 30 years practicing pediatric oncology at Dean Medical Center.
---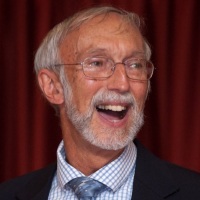 Jack Kussmaul, Lancaster
Jack Kussmaul practiced law in Lancaster, Wisconsin, for more years than he cares to remember. Newly retired, he is enjoying more time to be involved in other non-profit organizations, and he is active with The Prairie Enthusiasts, The Wisconsin Academy of Sciences, Arts and Letters and American Players Theatre. A major focus of his life is the restoration of his 97 acres on the Lower Wisconsin River to its pre-settlement state, with the goal of permanent preservation. Jack has been with Thursday's Child since that first meeting 35 years ago.
---
Sandra Meier, Potosi
Sandy first heard of Thursday's Child through her children Travis, Kelly, and Billy when they attended Cassville Elementary, where Noël was the music teacher. Sandy recalls an event where each grade held penny wars and the money raised was donated to Thursday's Child. In 1992, Sandy lost her daughter Kelly. Sandy recalls how touched she was when Thursday's Child returned the money that the school had raised since they had a loss of their own. The money was put towards a memorial plaque with Kelly's picture and a beautiful verse that hangs in the hallway yet today. In order to keep Kelly's memory alive, Sandy started her own fundraiser, a yearly Trail Ride to send Grant County 4-H kids to Horse Camp with the remaining funds going towards Thursday's Child. In 2007, Sandy was asked to join Thursday's Child as a Board member!
Sandy lives with her husband Doug on a farm near Potosi where they raise beef cattle and horses! She is an avid trail rider and loves to travel and camp with her horses! In her free time, she enjoys riding Harley's and ATVs with her husband, camping, and traveling but most of all, her two young grandsons, Memphis and Ransom!!
---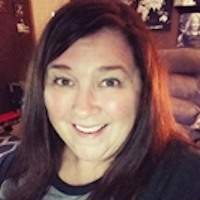 Lisa Roh, Platteville
Lisa became involved with Thursday's Child back in 1992 by writing thank you notes for the organization's donations. She took a break in 2004 when her daughter was born. When first introduced to Thursday's Child, she was hooked; she connected and wanted to somehow be part of such an impactful group. Lisa works at UW-Platteville in the Enrollment and Student Success Division. She loves to travel, go to concerts, read, and watch the Wisconsin Badgers! Lisa resides in Platteville, WI with her teenage daughter Lexi and their dog, Snickers.
---
Angele Walsh, Potosi
Angele is the newest Board member to Thursday's Child. As a former student of Noël's, she recalls being a child and touched by the many gifts that filled the classroom at Christmastime as Thursday's Child prepared for their annual holiday project. Angele was thrilled when she was asked to be a Board member for such an important mission.
Angele works in the SW WI area as a school psychologist, mindfulness coach, and children's yoga instructor. Angele lives with her husband, Chad and four children, Aspen, Kadin, Irelyn, and Easton. Besides attending all her children's activities, Angele enjoys traveling, reading, yoga, and being in nature!
---
Newsletter Coordinator: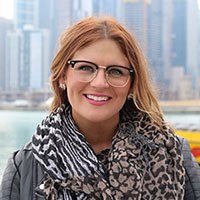 Valerie Martin, Platteville
Valerie Martin is the Business and Information Technology teacher at Cassville High School. She was a member of both Noël's Handbell Choir and Chorus when she was a student at Cassville High School. With the assistance of Noël and her Desktop Publishing students, she supervises the production of the annual Thursday's Child newsletter. Valerie lives in SW WI with her husband, David, and two children, Eli and Ivy. She enjoys spending time with her family and friends and playing volleyball.
---
Acknowledgments:
Kay Schmitz, Mt. Hope
Kay Schmitz was a county social worker for two years, until she became a mom. A couple of years later, she got involved in a family agriculture business, becoming the Office Manager. Kay first heard about Thursday's Child through her brother Jack Kussmaul and friend, Noel Ferguson. In her retirement, Kay serves on the Board of the Grant County Cancer Coalition and drives for the Aging and Disability Resource Center.